Dehner's CUSTOM Patrol Top Strap Dress Instep Boots

Download Order Form
Order Instructions:
1. Download Order Form 2. Open Measuring Guide 3. Email Order Form to cavalrycop1@gmail.com 4. Send hard copy of foot outline to: Dehner's, 3614 Martha Street, Omaha, NE 68105
SKU
Dehner's CUSTOM Patrol Top Strap Dress Instep Boots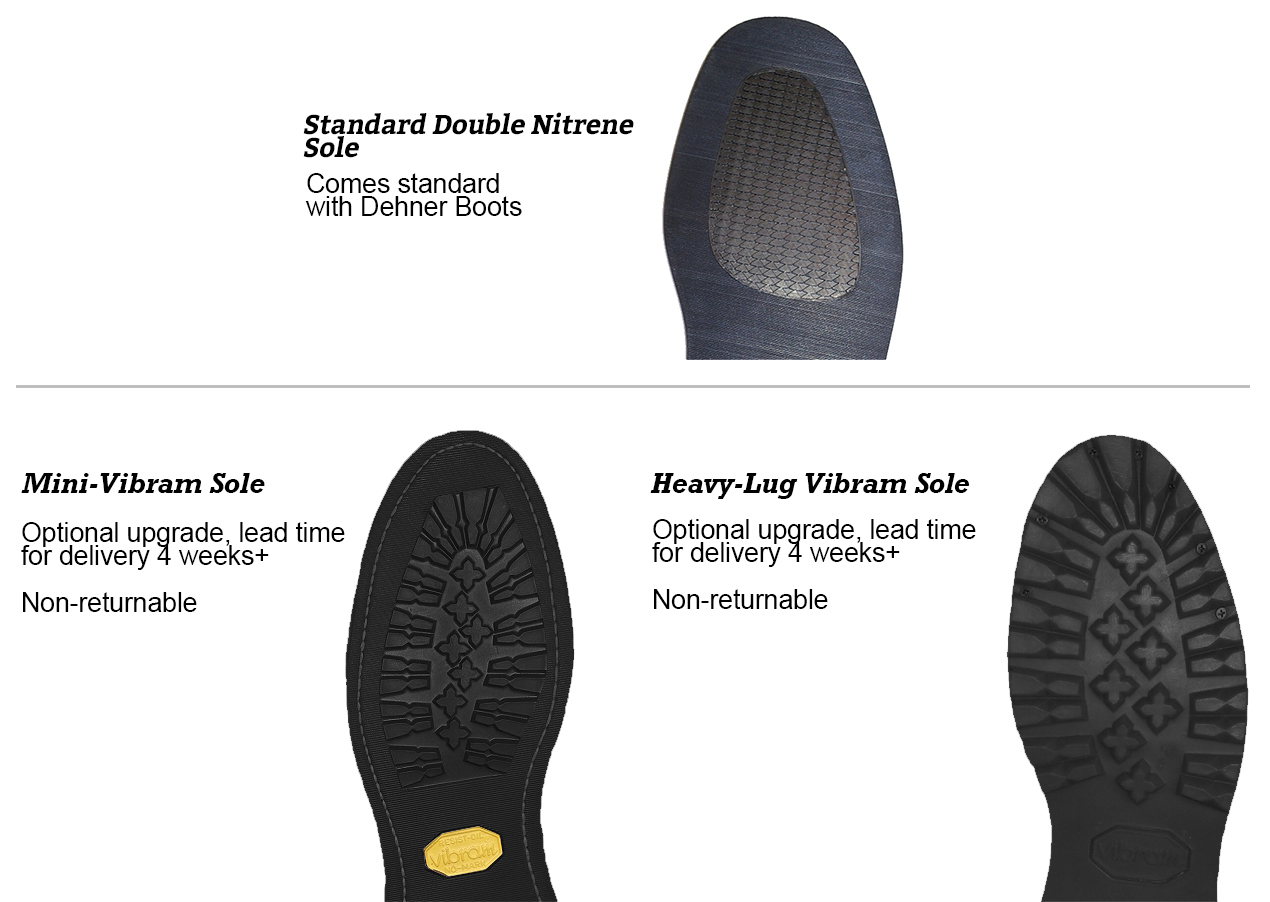 The most popular patrol boot in the world. Made to the most demanding specs for the most demanding mounted officers. Constructed with Voyager vamps and with high quality Majilite in the legs. Fully leather lined and a double thickness nitrene sole for long wear and easy replacement.